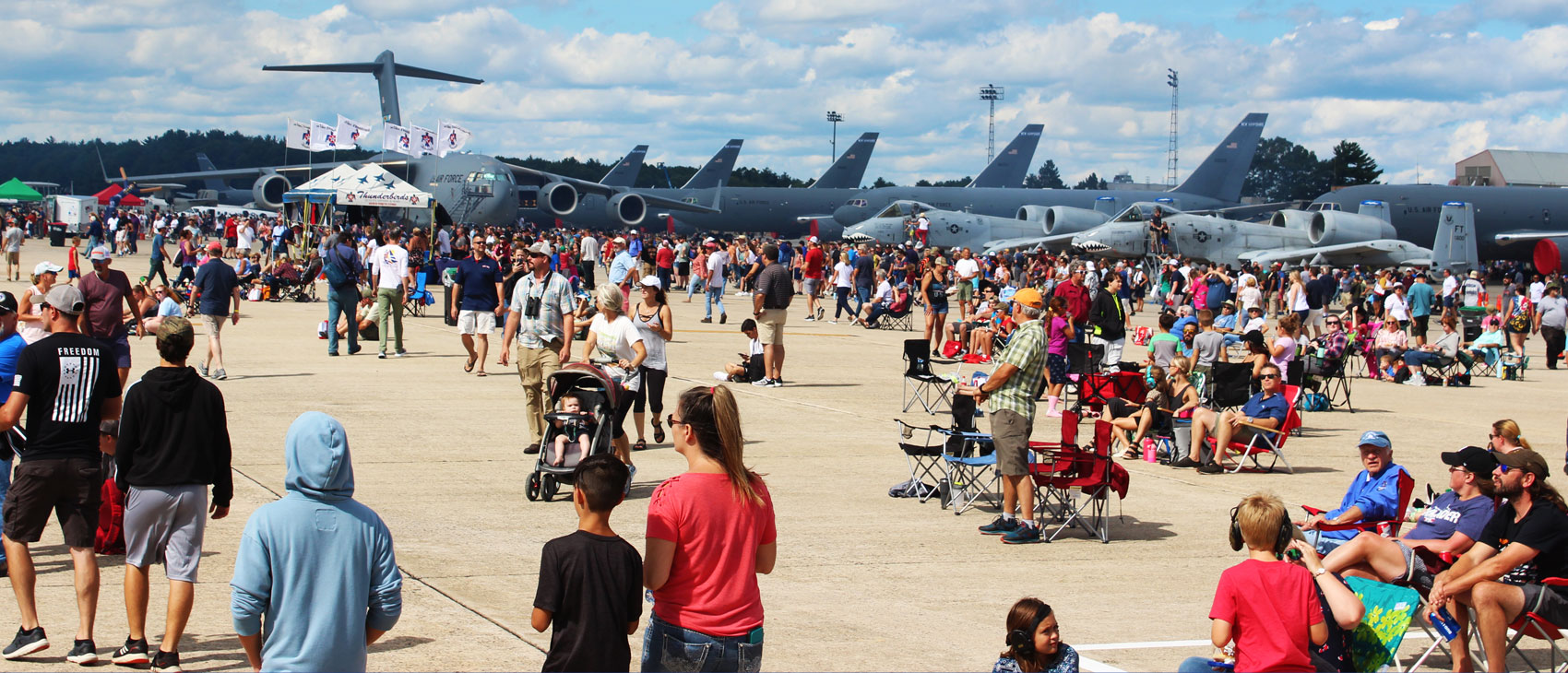 Full Air Show


& Event Producution
Producing a successful, safe and financially stable air show is difficult work and many organizations have found it beneficial to engage an outside company specializing in air show production to help manage their event.
Herb Gillen Airshows brings top air show talent together to produce world-class events for civilian and military organizations. As part of our full production services, we provide the following:
• Comprehensive event and logistical management
• Event monetization & risk mitigation strategies
• Performer, static, exhibitor and vendor management
• Premium seating, ticketing and sales
• Sponsorship sales & management
• Concessions
• Traffic & parking management
• Marketing & media relations
"From start to finish, the Herb Gillen Airshows team understood our goals and vision and worked to make Thunder Over New Hampshire an icon of local pride, highlighting the qualities of excellence the base is known for.
Everyone on the HGA team were first-rate professionals, easy to work with and incredibly effective in their craft, often working quietly behind the scenes to deliver the "Magic" that would become Thunder Over New Hampshire.
In a lifetime of attending and participating in airshows (military and civilian), I can honestly say that TONH, produced by HGA was one of the best—unique, amazing, exciting, and inspiring!"
---
Jim Ryan
President | NH Military Assistance Foundation,
Co-producers of Thunder Over New Hampshire at Pease ANGB
Ready For Your Show to Takeoff?
1953 South Mallway Drive Columbus OH 43221  |  614 488 2828
Copyright 2023 Herb Gillen Airshows

Ready For Your Show to Takeoff?
1953 South Mallway Drive Columbus OH 43221  |  614 488 2828
Copyright 2023 Herb Gillen Airshows