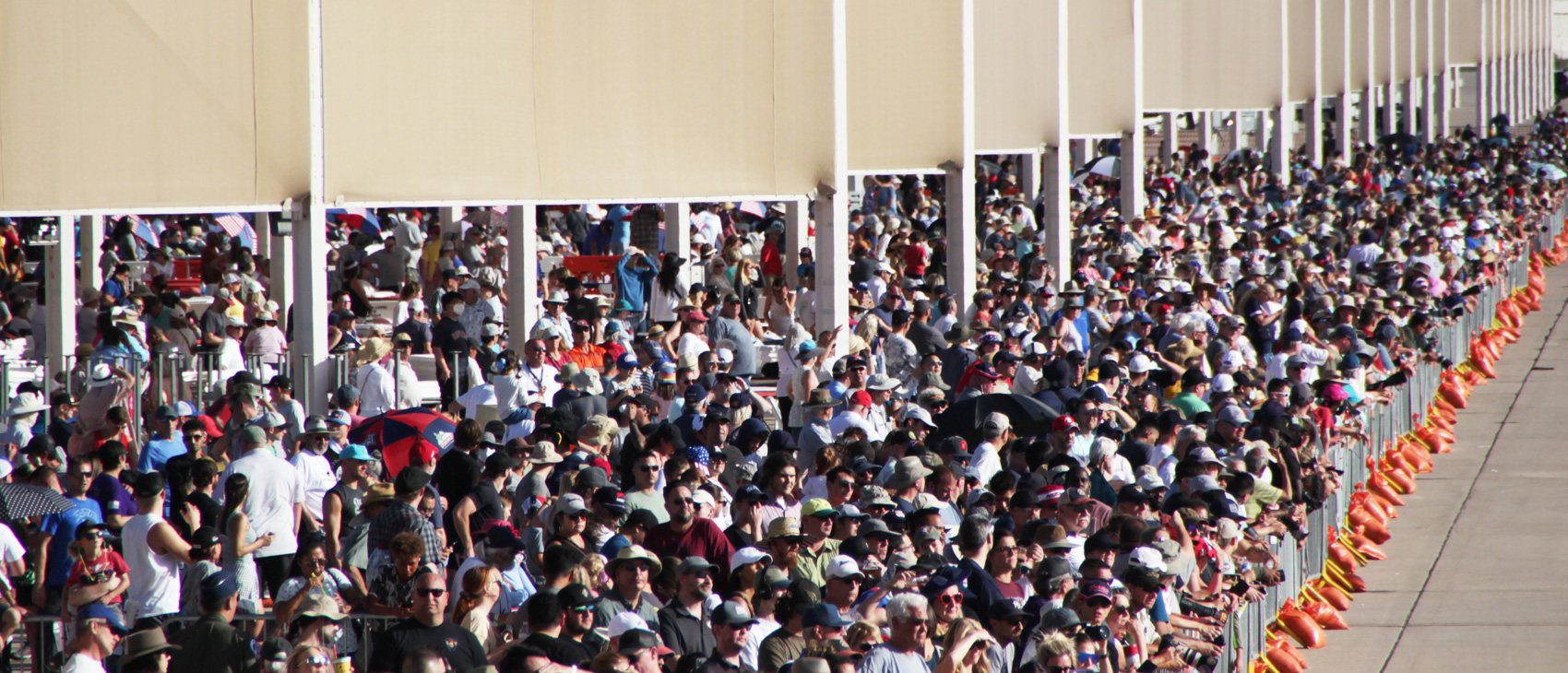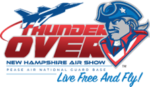 "From start to finish, the Herb Gillen Airshows team understood our goals and vision and worked to make Thunder Over New Hampshire an icon of local pride, highlighting the qualities of excellence the base is known for.
Everyone on the HGA team were first-rate professionals, easy to work with and incredibly effective in their craft, often working quietly behind the scenes to deliver the "Magic" that would become Thunder Over New Hampshire.
In a lifetime of attending and participating in airshows (military and civilian), I can honestly say that TONH, produced by HGA was one of the best—unique, amazing, exciting, and inspiring!"
Jim Ryan, President | NH Military Assistance Foundation,
Co-producers of Thunder Over New Hampshire at Pease ANGB

"We have been working with Herb Gillen Agency for the better part of the last decade. I would highly recommend giving Herb Gillen a try if you want to take your air show to a new level"
Bill Braack
President - Oregon International Air Show

"A few years ago, I was already past due on a total revamping of my website, email, social media, promotion and marketing. I thought that I would have to deal with multiple agencies to get all of the categories completed, and the magnitude of the task had me in a dilemma.
I read some great testimonials for the Herb Gillen Agency, and I was already aware of his dedication to the ICAS Foundation. The next thing I did was to commit to Herb. Then, he and I identified my separate areas that needed to be upgraded or initiated. I am happy to say that Herb and his staff are stellar in all disciplines of advertising, marketing, promotion and communications. They have covered all areas thoroughly and to completion.
The team is a joy to work with, and will put your mind at ease. A way I measure the success of business experience is, If you had to do it all over again, would you? My answer...Heck yes, but sooner!
Don't be a procrastinator like me. Contact Herb Gillen Advertising ASAP, and you will be on the road to success."
Danny "Hollywood" Clisham
Award - Winning Air Show Announcer, LLC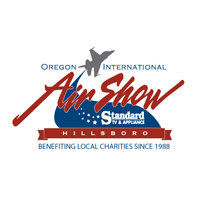 "As President of the Oregon International Air Show, I have always believed that our success in sponsorships and gate sales is based on a strong, solid marketing plan. This success requires an Air Show to be proactive in every sense of the word and market their event as the "only place to be" on that particular weekend! It takes leadership, skill, creativeness and a team of professionals to be the #1 event in your city or state.
Marketing & promotions are cornerstone of achieving that reputation. There are many ways to do it but only a few ways to do it successfully and Herb Gillen Agency has a proven track record of success. Their hard working, professional, full service management style has provided us with new ways to reach our goals. We appreciate having a dedicated, skilled account manager who understands the importance of our investment and allows us to focus more on the end results and other important aspects of the Air Show.
Each show is unique and Herb Gillen Agency has the unique talent of discovering what the likenesses and differences are in your area and adapt his marketing plan to ensuring you are successful. He is a real asset to our industry!"
Judy Willey
Former President - Oregon International Air Show




"As a co-producer of essentially a first year air show, we knew that strategic marketing and public relations of our event would be paramount to the air show success. Having developed a niche in marketing and promoting air shows across America, Herb Gillen and his team worked with us from beginning to end. Without Herb Gillen Advertising as an integral part of the Boston-Portsmouth Air Show team, I am sure we would not have enjoyed the phenomenal level of success with sponsors, the media, attendance and the performers as well. I would highly recommend anyone starting an air show or looking to take their current air show to the next level to contact Herb- you'll be glad you did!"
Michael Kaufman
Boston-Portsmouth Air Show - Former Co-Producer

"During the last twenty years, the cost - and the financial risk - of organizing an air show has increased dramatically. One indication of professionalization of our business is that fewer and fewer shows feel comfortable leaving the promotion of the event in the hands of a volunteer. They're hiring people like Herb Gillen, an ICAS member from Columbus, Ohio who runs his own agency. Herb did some work for the Vectren Dayton Air Show and discovered that there is a pressing need for precisely his kind of expertise. He's committed his company to air show marketing and enjoyed considerable success. More importantly to all of us, his work has raised the bar and further professionalized our business."
John Cudahy
President - International Council of Air Shows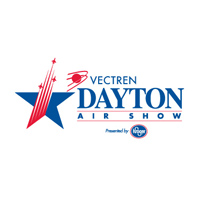 "As one of the leading air shows in America, we are dependent upon drawing a large crowd to our event and much of that is dependent upon the quality of our marketing. Over the past seven years, Herb Gillen Advertising has been a valuable contributor to making our show a success.
Utilizing Herb Gillen as our off-site marketing department has allowed me and our staff to concentrate on other show management functions with the peace of mind of knowing that our marketing is being handled professionally.
They have a unique understanding of what I need as an air show organizer and I can always trust them to provide sound advice and spectacular creative for our show."
Terry Grevious
Former Executive Director - Vectren Dayton Air Show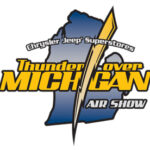 "One of the most successful decisions I have made in the eleven years of producing the Thunder Over Michigan Air Show was to bring the Herb Gillen Agency on board with our event. Herb Gillen and his talented staff bring numerous innovative and cost-effective marketing strategies to the table. His company's ability to leverage our advertising and marketing budget was simply outstanding! Not to mention, the promotional products they produced were some of the most eye-catching graphics and visuals I have ever seen. Record crowds, record sales, record profits...need we say more?"
Kevin T. Walsh
Air Show Director - Thunder Over Michigan Air Show,
Thunder Over Utah Air Show, Yankee Air Museum

"It was clear after my first year as the Director of the Joint Service Open House Air Show at Andrews AFB, that my P.A. office, for various reasons, could not adequately promote future shows to the level it needed. The following year, we interviewed countless advertising agencies and thankfully we were able to bring Herb Gillen Advertising on board as a civilian contractor to supplement our existing resources.
Herb Gillen Advertising gave our show a professional shine, negotiated great deals with local media, brought us outstanding PR exposure, and most important - they were very easy to work with. Our show was so successful that we had to close our gates temporarily because we were above capacity. Herb Gillen Advertising's promotional campaign did the job and got us the increase in attendance we were looking for.
I would highly recommend them to any show, military or otherwise, looking to increase their attendance."
Lt. Col. Andrew Lourake (USAF - Ret.)
Former Executive Director - Joint Service Open House - Andrews AFB
Ready For Your Show to Takeoff?
1953 South Mallway Drive Columbus OH 43221  |  614 488 2828
Copyright 2023 Herb Gillen Airshows

Ready For Your Show to Takeoff?
1953 South Mallway Drive Columbus OH 43221  |  614 488 2828
Copyright 2023 Herb Gillen Airshows